Не только лишь все знают, что повторять пройденное безумно нудно и не интересно. А изобретение велосипеда в 100500-й раз тоже не особо доставляет. Поэтому бедным хипсторам-изобретателям постоянно приходится бросаться из крайности в крайность.



Взять обычный мапЭд и привинтить к нему электрический моторчик будет оскорбительным для коллектива. Поэтому мы сначала уродуем мапЭд.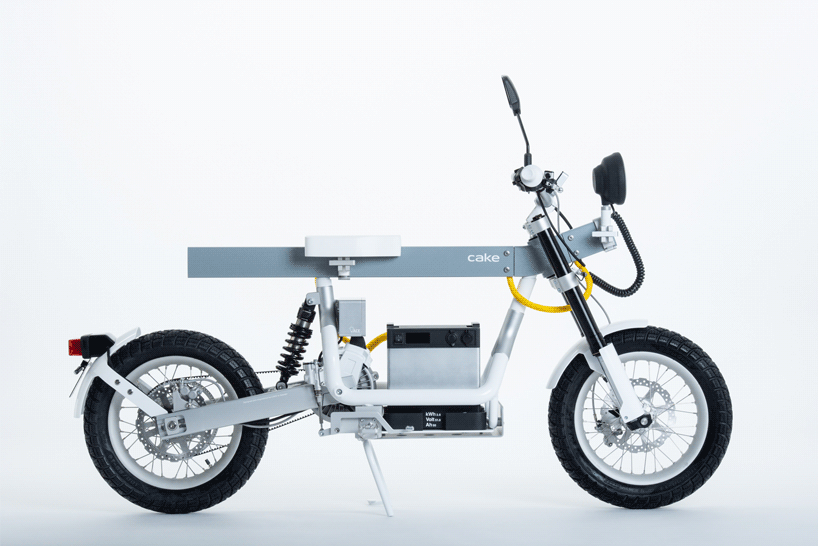 А потом называем это хайтековым прорывом и новым словом в дизайне.

CAKE has launched a new electric motorcycle platform that doubles up as a mobile power station and customizable worktop. known as the cake ösa, the modular design comes with over 1,000 possible combinations to power various on- and off-grid pursuits.

Тыща комбинаций! Вы представляете?

the CAKE ösa comes in two different builds with higher and lower speed/power options. this includes two battery options: either a lean 1.5kwh or a 2.6kwh, the latter offering a range of up to 63 mi (100 km).
...
the CAKE ösa+ uses a 10 kW peak motor, drives a gates carbon belt drive, and features a double crown suspension fork and motorcycle-grade rims. meanwhile, the lower speed cake ösa LITE, which is designed to be registered as a moped, tops out at 30mph.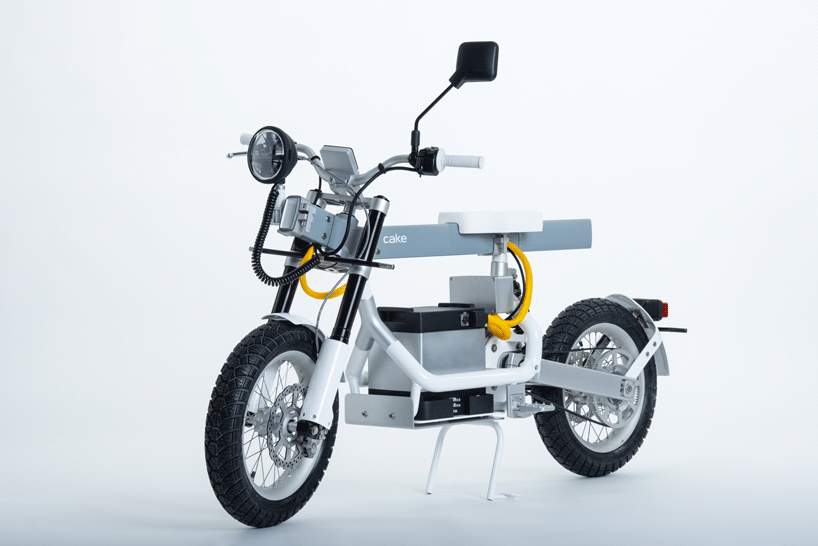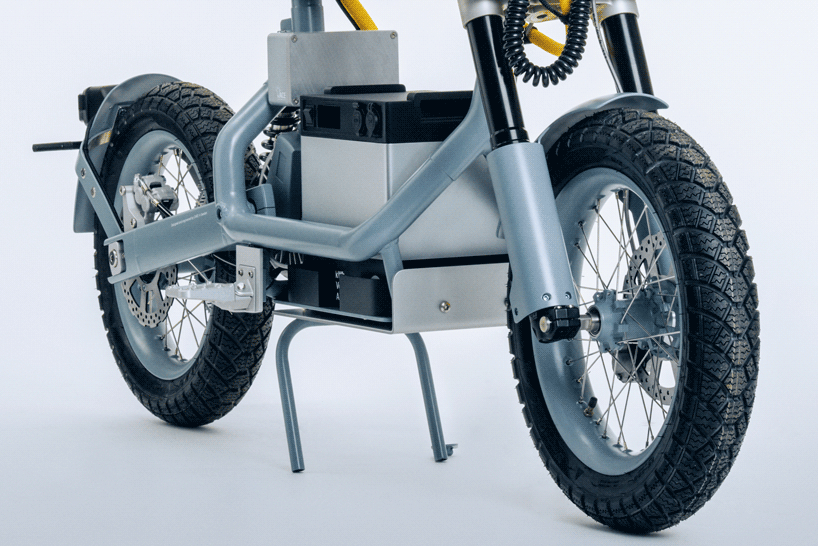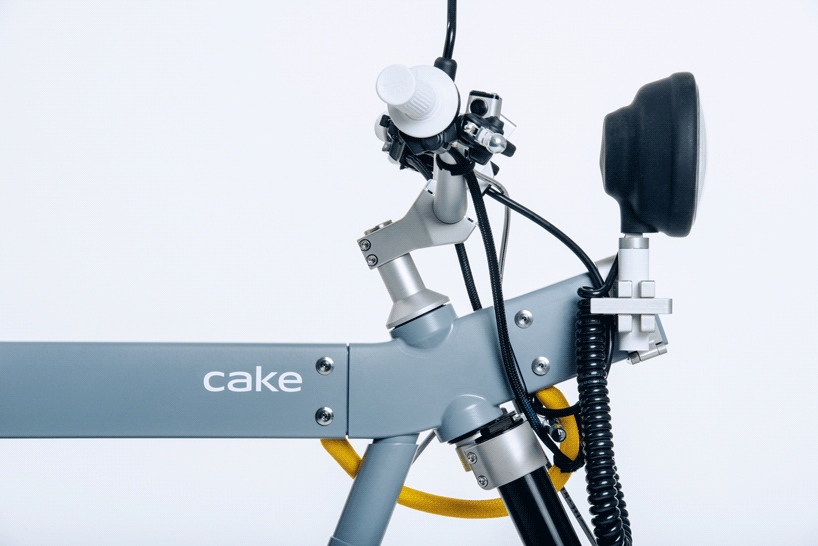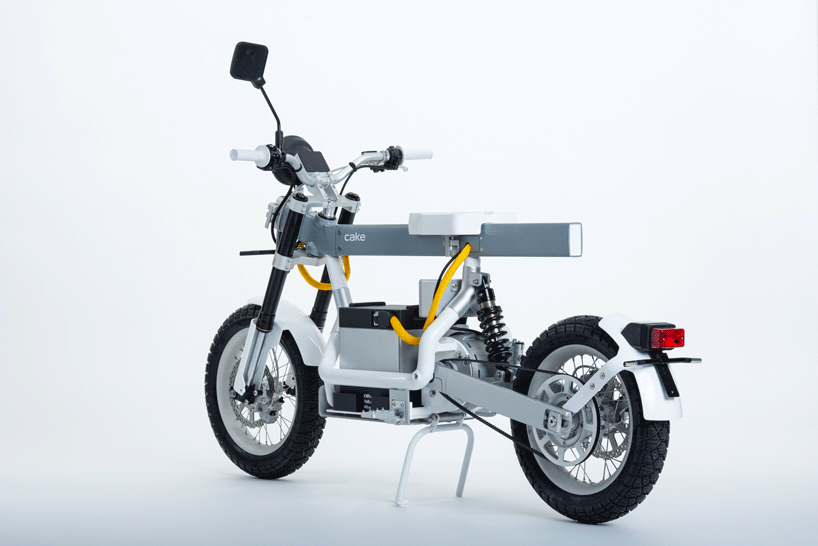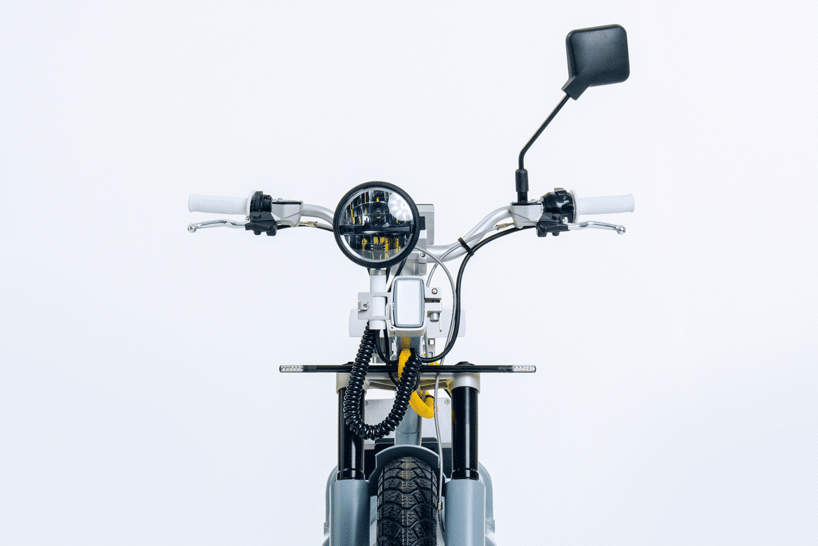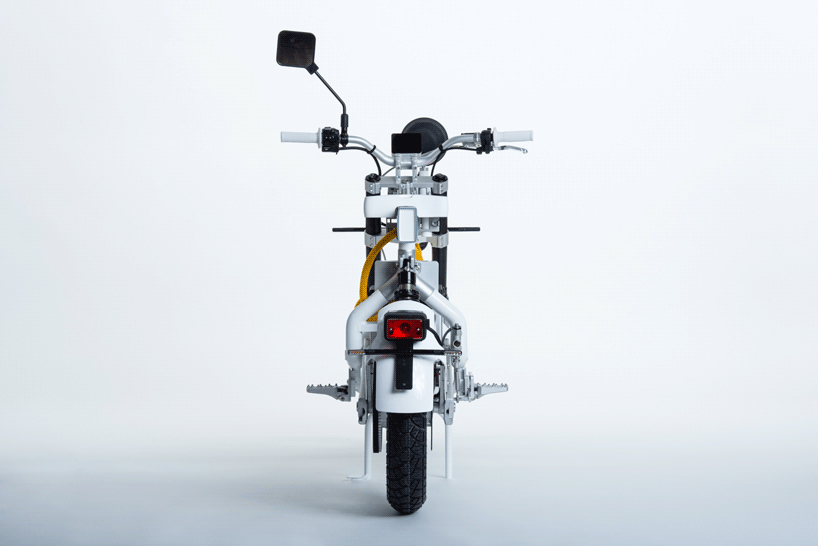 Оно не должно быть красиво, должно быть оригинально. А для этого все средства хороши.

the CAKE ösa+ will retail in the US for $8,000 and the LITE will retail for $6,000. CAKE will begin making deliveries in the US and EU in late march 2020.

Ну а картинки ниже дают представление о том, как креативщик видит реальную жизню...