Продолжаю отбирать хлеб у коллеги
andrews_answer...

inspired by the bauhaus centennial, the BMW motorrad F 850 GS custom bike is krautmotor's latest conversion, premiered at the BMW motorrad days in garmisch-partenkirchen. dubbed the bauhaus 100, the motorcycle burst with creativity with its combination of retro vibes and distinctive modern elements. its minimalistic yet striking features result in an artistic reinterpretation of the legendary /5 classic of 1969.

Классика говорите...Реинтерпретация говорите...




the bauhaus' 100-year anniversary marks an important milestone and many artists have commemorated the movement with new works inspired by the style — the bauhaus 100 by krautmotors is one such creation. to honor it, rolf reick chose a slim custom build — for which the engine of the BMW F 850 GS, slimmer and lighter than a boxer, is perfect. the bike took roughly half a year to complete, with the first conceptual sketches done at christmas, the official build starting in january and completion july.

Честно скажу - не вижу даже малейшего подобия. Ну разве что двигатель от BMW. А вот остальное - ну очень артистично.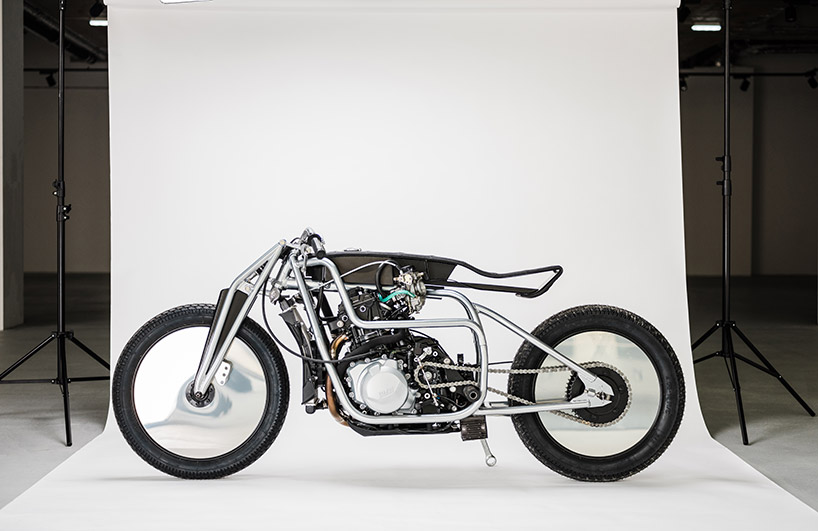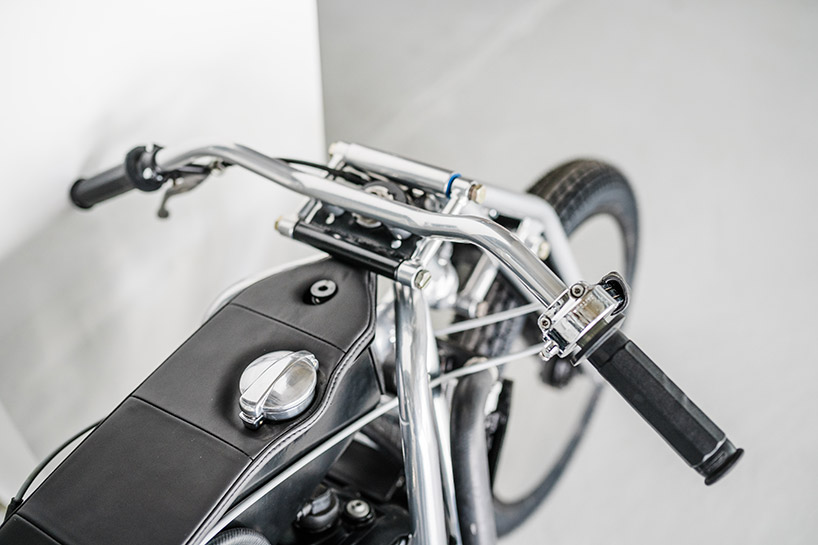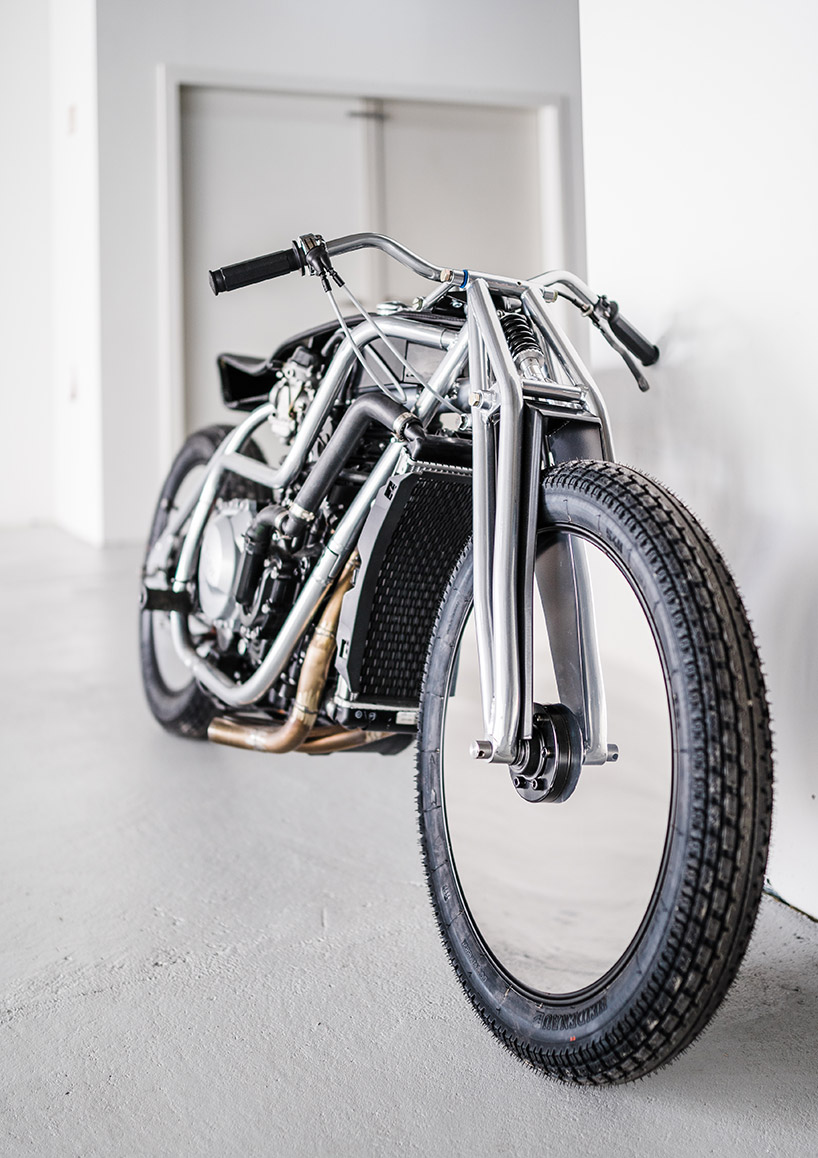 Допускаю, что моё знакомство с BMW крайне убого и ограниченно. А фантазии моей не хватает даже не подбор цветов для покраски деревенского туалета. То ли дело настоящие творцы!

rolf is the mastermind behind krautmotors, and as such, predominantly works alone, self-building most parts. for the bauhaus 100, he custom built the fork, tank, exhaust and seat and completely modified an R60/6 frame, stretching and widening it to reference the classic lounge chair from marcel breuer, who was a student at the bauhaus from 1923-1928.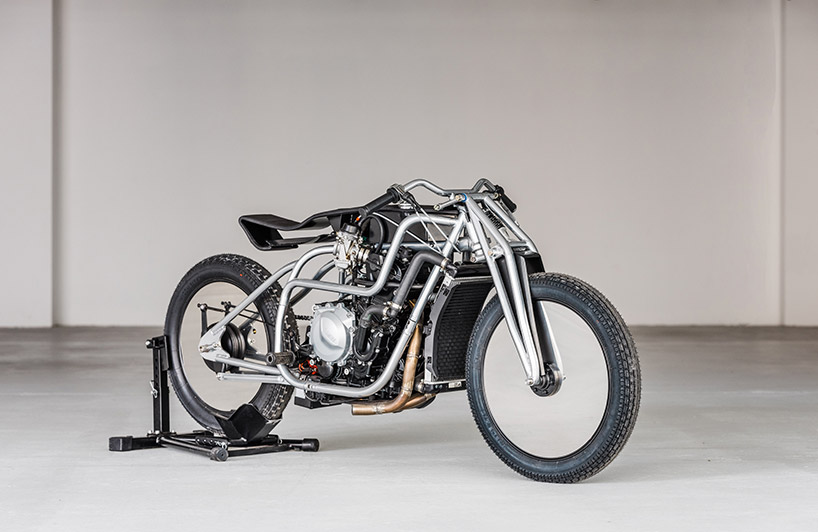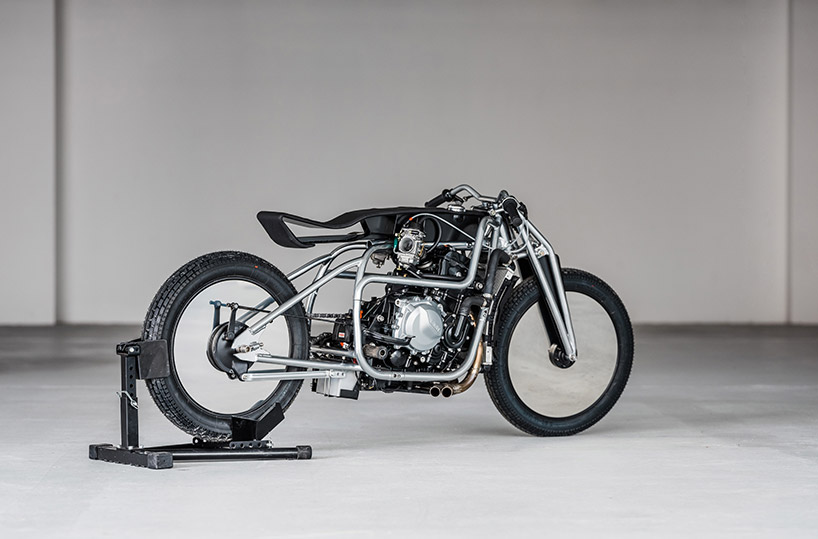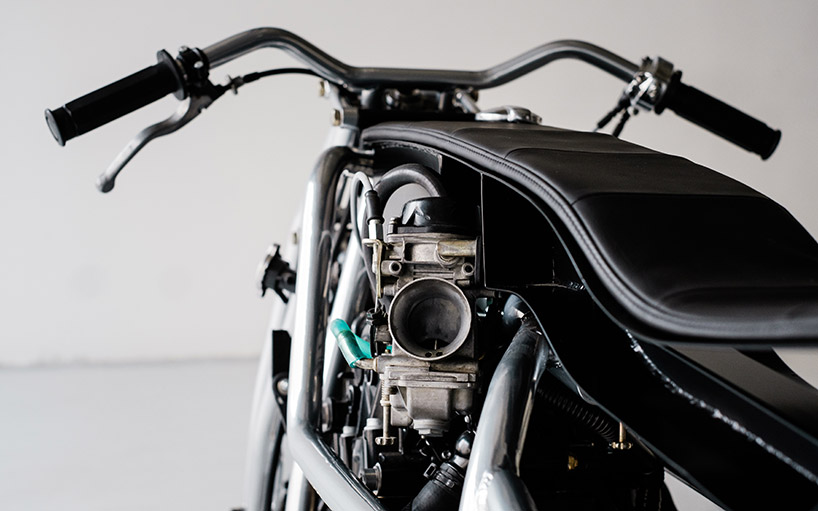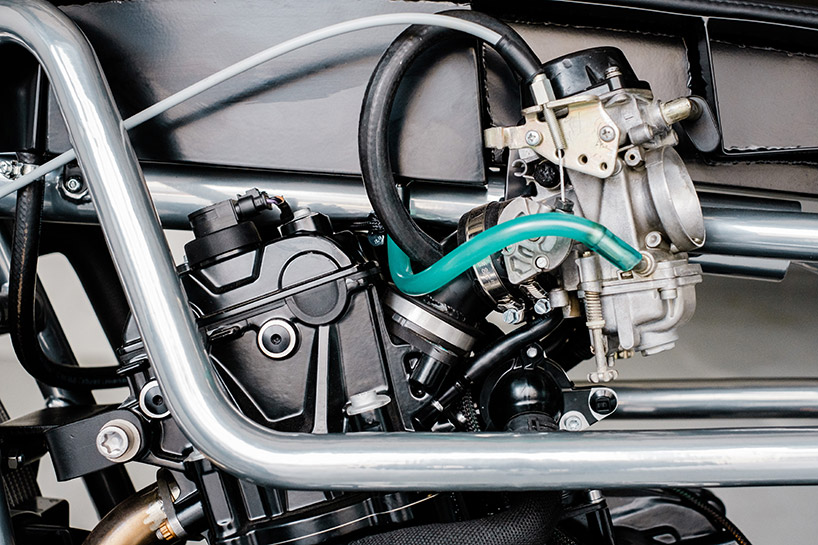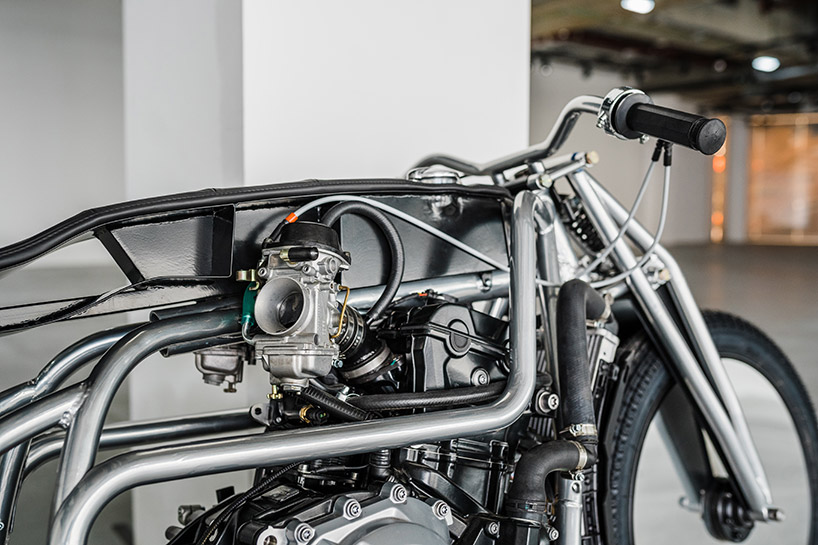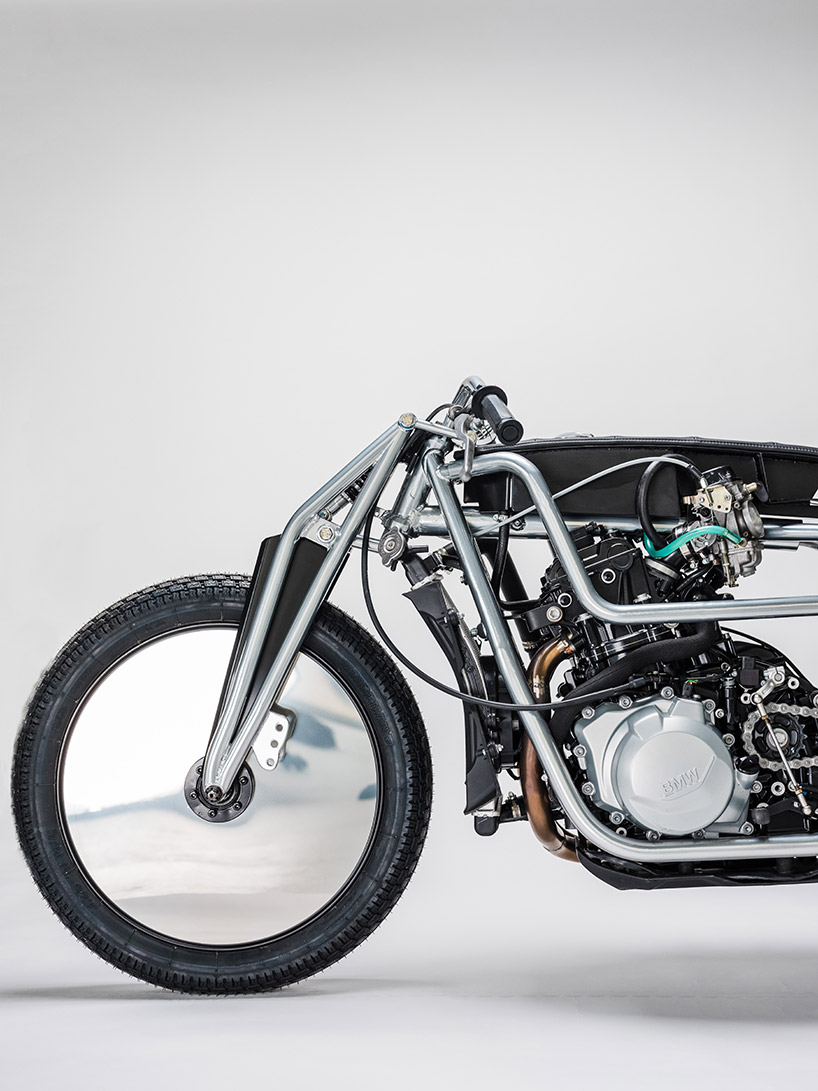 Но вот что хорошо - оно честно БЕНЗИНОВОЕ!